In a world where customers crave individualized experiences, personalization strategies for service businesses have become more important than ever to boost engagement and create lasting connections.
Why?
When it comes to targeting your market, personalization is key as it conveys three crucial messages to your audience: "I hear you," "I see you," and "I care about solving your problems," making them feel valued and understood.
With personalization strategies, the spotlight is on the customer.
It's a complete reframe of thought from "look how awesome our brand is" to "I understand you're struggling with this, here's how we can help."
With this flip in the script, you can dazzle your ideal client and (most importantly) start the process to build trust and loyalty.
If you're ready to embrace personalization in 2023, you've come to the right place.
Today we're sharing four personalization strategies and supporting resources service businesses can't live without.
Let's take a look.
1. Implementing audience segmentation
Whether you serve a niche target audience like vegan foodies or you cater to a broader audience like people who want to exercise, there'll always be pockets of people within each group.
And the reason this matters is because each little pocket "or segment" has its own unique needs.
By blanketing your marketing approach to serve one core audience, you alienate subgroups that need specialized attention.
For instance, you might run a bank that specializes in business loans, but if your clientele also includes consumers, such as families, teens, and singles, you'll need to think about how to cater to each of these groups.
For instance, can you offer special bank accounts just for teens? Can you design online banking solutions that support families managing shared accounts?
To segment your audience meaningfully, consider your current offers and how they add value.
Then, consider if it's best to segment by audience goals, needs, interests, demographic data, or firmographic data.
For instance, if you offer business consulting services to enterprise brands, segmenting your audience by firmographic data might be crucial to understanding each company and how you can serve them.
Or, if you're a personal trainer, it might make more sense to segment your audience by their unique goals.
For instance, you might have:
A group that's interested in gaining muscle
A segment that wants to lose 20–30 pounds
A group that's interested in creating a healthy lifestyle
A segment interested in regaining strength and flexibility
See what we mean?
Once you've segmented your target audience, create segmented campaigns and vary your marketing approach to cater to each subgroup. 
In just about any type of marketing campaigns you run, whether it be digital advertising, content marketing, or social media, it pays to put a premium on personalization.
Apply this strategy: In your social media marketing, email campaigns, landing pages, and service offers.
2. Creating content based on user intent
You don't have to be an SEO expert to drive organic traffic to your website, but you do need a few tricks up your sleeve. And that's why we can't say enough about creating content based on user intent.
If you're not sure what user intent means, we're referring to the reason behind user searches for topics and keywords when they use Google and other search engines. For instance, the user intent for "top alternatives to Segment" and "Resident evil games" are totally different.
Understanding why your audience is searching Google is pivotal to creating content that answers their questions and positions you as an industry expert.
For instance, anyone searching for Segment alternatives is probably on the hunt for a new CDP solution. You can use this insight to create review articles, listicles, and explainer videos that position your solution as the best choice.
And searchers looking up Resident evil games are probably online video game enthusiasts interested in personalizing their gaming experiences. With this in mind, you can create content that highlights different skins, activation details, and how to use add-ons to craft the experiences they crave.
Let's get a bit more granular.
Let's say you're a yoga instructor and searchers in your audience are looking up "beginner yoga poses" and "yoga poses for stress relief".
In this case, you could support them with content like:
"89 beginner yoga poses: A newbie's guide to yoga"
"11 yoga poses for stress relief"
"Beginner yoga poses anyone can do"
"Learn these top yoga poses for stress relief"
By including the main keyword and semantic keywords naturally throughout your content (and being diligent about delivering value), you can create high-traffic pieces that nudge prospects to conversion.
But, you have to start with user intent.
Apply this strategy: In your blog content, gated content (lead magnets), and ads.
3. Creating content for all stages in the marketing funnel
People in your target audience are in various stages of the marketing funnel.
As you reach out to potential customers, it's important to remember that each one is at a different stage in their journey with your brand – some may have just heard of you, while others may know you but be unsure about your services or actively looking into them.
And others might be ready to buy — we like this group the most!
By understanding these stages and how to cater to each one, you can help prospects trickle through your funnel until they convert into customers.
While not all prospects will follow the same buyer's journey, here are the stages they're likely to flow through at some point:
Attention
Interest
Desire
Action
So, what does this mean for your service brand?
You need to create content to support prospects in various funnel stages.
A simple way to approach this is to remember that the first two stages of the funnel are "demand generation" stages and the last two stages are "lead generation" stages.
In other words, you'll need to create content that generates awareness, demand, and trust for top-of-the-funnel and middle-of-the-funnel prospects. And you'll need to create valuable, gated content to collect opt-ins and convert bottom-of-the-funnel leads.
Here are some content examples for each stage:
Attention Funnel Stage 1: Solution explainer videos, Reels, and blog content
Interest Funnel Stage 2: Reviews, comparison articles, and social proof
Desire Funnel Stage 3: Webinars, ultimate guides, live trainings
Action Funnel Stage 4: Personalized offers, proposals, contracts, and retainer agreements
Apply this strategy: To your blog content, ads, landing pages, email campaigns, and social media posts.
4. Building community
Robotic, impersonal brands are out, and humanized, empathetic brands are in.
Here's the deal: Audiences want to build personal relationships with brands.
They want to:
Look forward to brand content and updates
Follow along as brands innovate and evolve
Engage with fellow shoppers and loyal customers
But that requires a new level of authenticity and a sincere interest in getting to know your audience.
So, find your tribe and nurture them.
Present yourself as an expert and the answer to their problems. Listen and truly engage with them in the comments section on social media. Reply to their emails thoughtfully and with care. And keep the conversation going by asking questions and encouraging feedback.
Here's a biggie, too: Innovating your brand and making improvements based on audience feedback is key to showing your tribe how much you value supporting their wants and needs — a crucial pillar in community-building.
Apply this strategy: When guest posting, networking, emailing, and engaging on social media. Bonus points for using community software.
Resource List: Helpful personalization tools and insights
Now that we've covered four key personalization strategies your service brand can't live without, let's take a look at some tools and resources you can use to bring these strategies to life.
For audience segmentation
Looking to streamline your email campaigns and customize your content assets? Check out these top 20 email marketing tools to create automated, segmented email campaigns. Additionally, for personalized content creation based on user intent, consider using Marq, a brand-templating platform.
For funnel content
Create high-converting landing pages and opt-in forms with an AI-powered landing page builder, like Unbounce or Leadpages. Automate your marketing funnels with the toolkit PlusThis. To dive deeper into funnel analysis, check out HotJar.
For community building
To spot brand mentions and quickly engage with social media users in the comments, use a social listening tool like Brandwatch. To bring together content, courses, community, and commerce, check out the cultural software platform Mighty Networks.
Wrap up
Implementing personalization strategies is key to positioning your service brand for success in 2023.
From generating awareness and curiosity to fostering trust and loyalty, you can use personalization strategies to push prospects through the marketing funnel.
If you're ready to do things a bit differently this year, we hope today's article has inspired you to embrace the power of personalization.
For good measure, here's a quick recap of the strategies we shared today:
Implementing audience segmentation
Creating content based on user-intent
Creating content for all stages in the marketing funnel
Building community
That's it for now, friends.
To your success!
PS: Need help from a marketing agency to help you implement your new strategies? Check out our network of over 48,000 expert marketing agencies.
About the author
Ian David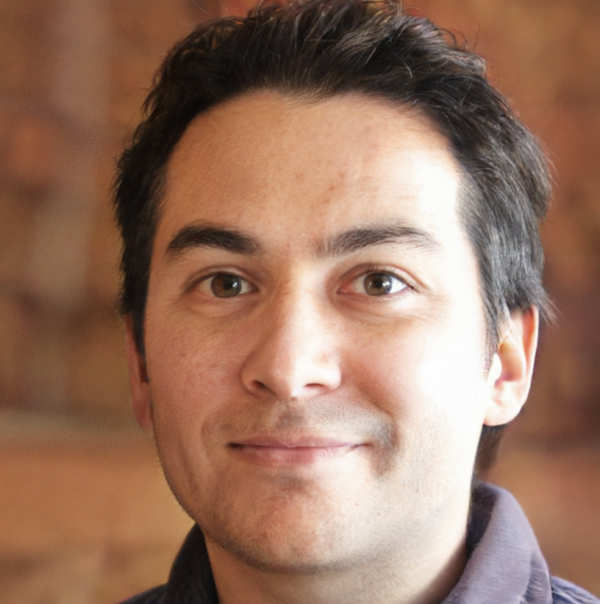 Ian David began his career in brick-and-mortar retail management, where he quickly developed a keen interest in eCommerce and digital marketing.
As an avid reader and self-taught expert in SEO and content marketing, Ian has contributed to various publications on a range of digital marketing topics.
Lately, he has been focusing on utilizing influencer and affiliate marketing to drive conversions and achieve business goals.