Many businesses wonder which is the best company for digital marketing. If this sounds like you, we understand the struggle.
As a business owner, you have so many things to worry about, from managing your team to keeping your customers happy. The last thing you need is to waste time and money on a digital marketing agency that doesn't deliver results.
Well, don't worry because we've got you covered! In this blog, we're going to take a look at the top 12 digital marketing agencies for 2023. These agencies are the best of the best when it comes to helping businesses like yours achieve their marketing goals and grow online.
So sit back, grab your coffee, and let's dive in! 🤩
How do I know if a digital marketing agency is trustworthy?
It can be challenging to know which digital marketing agency to trust with your business's online presence.
After all, you want to work with an agency that not only has the expertise to help your business grow but also has your best interests in mind.
So, how can you be sure that a digital marketing agency is trustworthy? Let's take a look.
Tips to help you evaluate a digital marketing agency's trustworthiness:
Agency Vista's Verified Badge: Look for the Agency Vista verified badge. Agencies that have this badge indicate that they have been independently reviewed and meet certain criteria for trustworthiness, expertise, and customer service. You can trust that an agency with the Verified badge is committed to providing high-quality services to their clients.
Look for Reviews and Testimonials: Check out what other clients have to say about the agency. Reviews and testimonials provide a good indication of the agency's quality of service.
Industry Experience: Choose an agency that has experience working with businesses in your industry. They will have a better understanding of your unique needs and challenges.
Certifications and Awards: Look for agencies with certifications from reputable organizations like Google, Facebook, and HubSpot. Awards and recognition from industry groups and publications are also good indicators of an agency's reputation.
Communication and Transparency: Choose an agency that communicates clearly and openly about its services, pricing, and strategy. They should be transparent about the results they are delivering and provide regular updates on the progress of your marketing campaigns.
Now that we've covered how to review a digital marketing agency's trustworthiness, let's evaluate the best company for digital marketing.
Which is the Best Company for Digital Marketing in 2023?
We know that finding the best company for digital marketing in 2023 is crucial for your business's success.
With so many marketing agencies out there, it can be overwhelming to choose the right one. That's why we've got your back with our top picks for the year.
We've compiled a list of the most innovative and effective marketing agencies out there so that you can make an informed decision and take your business to the next level.
URALA Communications
URALA Communications is an independent media, creative content, and marketing agency with 120 staff across offices in Tokyo, West Japan, and the Asia-Pacific region.
They leverage the power of media, content, design, web development, and data to help clients engage meaningfully and turbocharge growth.
With clients such as Nikkei, Reuters, Rakuten, and more, they serve a diverse range of industries, including tech, finance, gaming, and healthcare.
Their services include growth marketing using media, content, creatives, and web development – all substantiated and optimized by data.
Ready to turbocharge your brand's growth? View URALA Communications profile on Agency Vista today! 🏆
Webserv
Webserv is a performance marketing agency specializing in healthcare marketing.
They partner with data-driven teams to skyrocket patient demand and exceed revenue goals at breakneck speeds using their predictable growth methodology.
Their expertise lies in paid media, earned media, brand development, and strategy, offering data-driven solutions to help focused marketing teams excel.
Eager to skyrocket patient demand and exceed revenue goals? Check out Webserv's profile on Agency Vista today! 🚀
Starfish
Starfish is a strategic and creative problem-solving agency that has been helping brands become more relevant, resonant, and distinguished since 2002.
Their non-traditional roots have allowed them to work with over 500 clients, providing expertise, perspective, and deep listening skills to uncover hidden strategic insights that inspire creative ideas to propel behavior change.
Check out Starfish's profile on Agency Vista and discover how their expertise and non-traditional approach can make your brand more relevant, resonant, and distinguished. 🌟
Hotspex Media
As a top-ranked media buying and planning agency, Hotspex Media has been named among Ad Age's Best Places to Work 2023 and is the 103rd fastest-growing tech company in North America, according to Deloitte's Fast 500.
Operating as a trading desk, they serve as strategic media planners for brands and agencies, offering custom solutions that directly address business and marketing objectives instead of a "one size fits all" approach.
All advertising is planned, executed, and measured by one internal team, ensuring a seamless and efficient process with no outsourcing.
Looking to elevate your media buying and planning strategy? Explore Hotspex Media's profile on Agency Vista today! 🔥
COMMANDO
COMMANDO is the leading full-service agency specializing in LGBTQ media.
They leverage industry ad tech to track and optimize sales and acquisition goals by targeting this sought-after audience on dating, social, desktop, and video platforms. COMMANDO can help your local, regional, or national business reach its target demographic efficiently and affordably.
Their expertise spans platforms like YouTube, Snapchat, and dating apps such as Grindr, Scruff, Growlr, and HER, allowing them to navigate both social and mobile channels to grow your business or brand.
Looking to reach the LGBTQ market effectively? Explore COMMANDO's profile on Agency Vista today! 🌈
Brenton Way
Brenton Way is a Los Angeles-based digital marketing agency that utilizes data and user behavior to drive traffic.
As traditional marketing fades and outdated online marketing becomes ineffective, they offer clients their exclusive platforms to convert anonymous visitors, understand user behavior, and provide quality inbound strategies.
Brenton Way leverages proprietary platforms to boost conversions, offering real videos of users' mouse actions and turning anonymous traffic into tangible opportunities.
Ready to drive traffic with data-driven marketing? Check out Brenton Way's profile on Agency Vista and boost your conversions today! 💡
HireInfluence
HireInfluence is an award-winning influencer marketing agency that has been serving the world's most respected brands since 2011.
Recognized as the 2022 Marketing Agency of the Year by Ad World Masters, they offer a wide range of services, including full-service influencer marketing, experiential ideation and fulfillment, creative talent sourcing and placement, strategic content amplification, on-site brand promotion and events, and more.
Known for its white-glove approach, unique strategy blueprinting, and unparalleled talent curation processes, HireInfluence consistently delivers results that surpass industry standards.
They partner with clients to create fully-managed, trendsetting, experiential influencer campaigns, aligning brands with respected voices and digital audiences across the globe.
Elevate your brand with top-notch influencer marketing! Discover HireInfluence's profile on Agency Vista and get started today! 🌟
Digital Nomads HQ
Digital Nomads HQ is a full-service digital marketing agency that collaborates with clients to ensure the best performance from all their online platforms, aligning with their business goals and objectives.
Their team of subject matter experts work together on all accounts, striving to be your marketing partner.
With services like search engine optimization, paid ads, web design & development, graphic design, and social media management, Digital Nomads HQ has tested and implemented all their recommendations on their own brand, ensuring that they know what works.
They pride themselves on their fun, light-hearted atmosphere fueled by great coffee and a strong work ethic, and they celebrate client successes as a team effort.
Ready to boost your online presence? View Digital Nomads HQ's profile on Agency Vista and elevate your digital marketing game! 🚀
Business Marketing Solutions Group
Business Marketing Solutions Group is a team of innovative and creative marketing experts who pride themselves on providing hands-on, customized digital marketing strategies to increase brand awareness, tell your business' story, and generate leads.
With their diverse customer base and experiences, they are prepared to tackle any marketing challenge.
They offer peace of mind with month-to-month contracts and a 30-day cancellation policy, targeted lead generation based on your desired demographics, and 24/7 customer support.
Check out Business Marketing Solutions Group's profile on Agency Vista and take the first step towards customized, hands-on digital marketing strategies! 👀
Crafted NY
Crafted NY is a digital creative studio based out of New York, comprised of big thinkers who are passionate about creating brilliant ideas and transforming them into smart, well-designed, innovative experiences.
As a multifaceted digital studio, they produce websites, online ads, viral campaigns, mobile applications, interactive games, content management tools, and more.
Their team takes great care in developing beautiful work through a culture with less politics and more creativity. They strive to retain a collaborative client relationship where they work side-by-side to reach goals together.
View Crafted NY's profile on Agency Vista and take the first step towards transforming your brand! 🚀
RNO1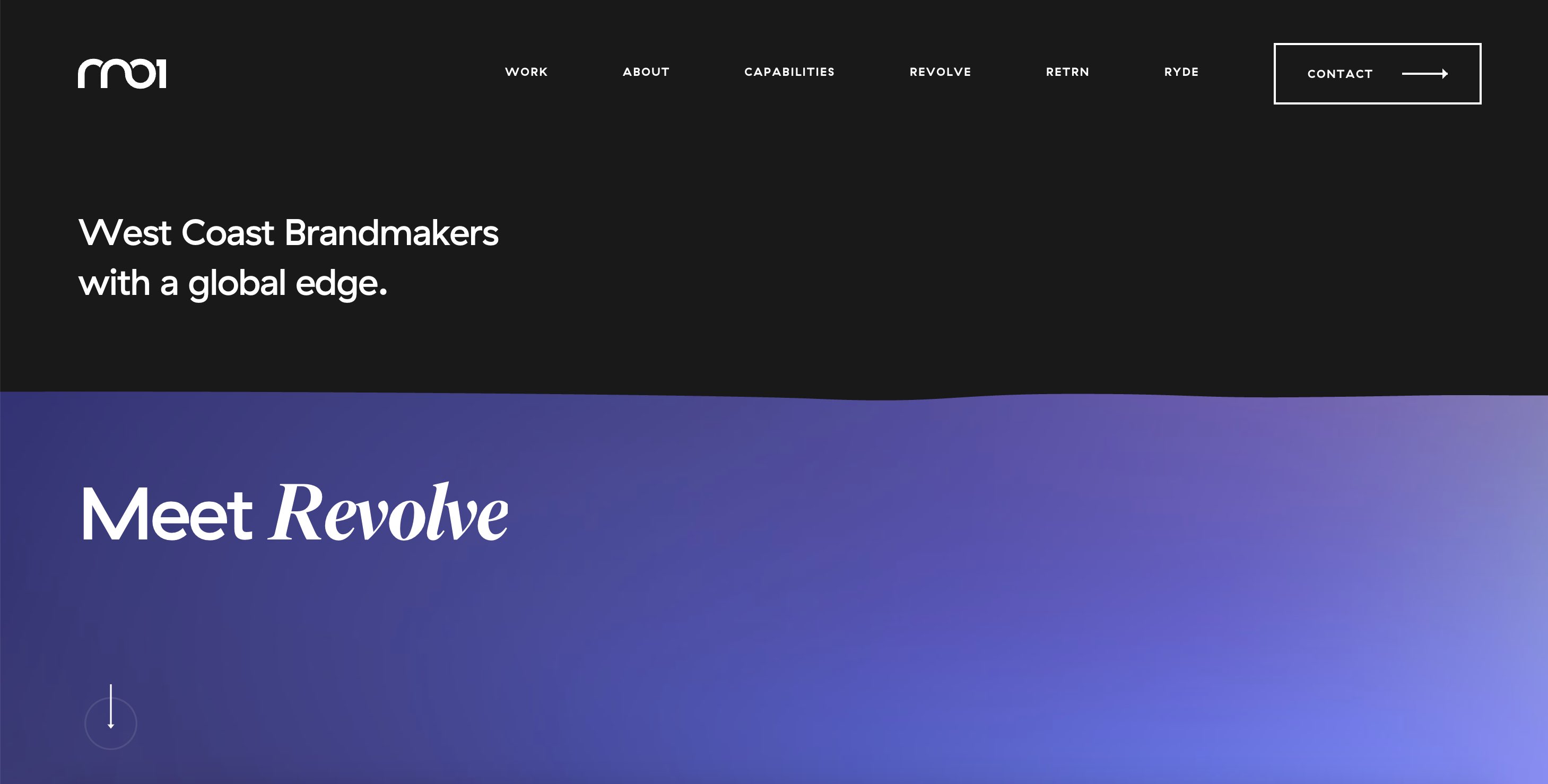 RNO1 is a West Coast brand and digital experience agency that helps ambitious brands fuel growth across platforms and places.
With a core foundation of living the brand, RNO1 produces purposeful and powerful strategies that connect brands with their audiences and convert cross-channel.
Their client partnerships include VC-backed tech startups, crypto and web3 startups, and DeFi and blockchain companies.
As a uniquely positioned experience design agency, RNO1 becomes a true team extension to help scale brands into the future.
Check out RNO1's profile on Agency Vista today and discover how their experience and expertise can fuel growth for your brand across platforms and places. 🌎
Ascendant Group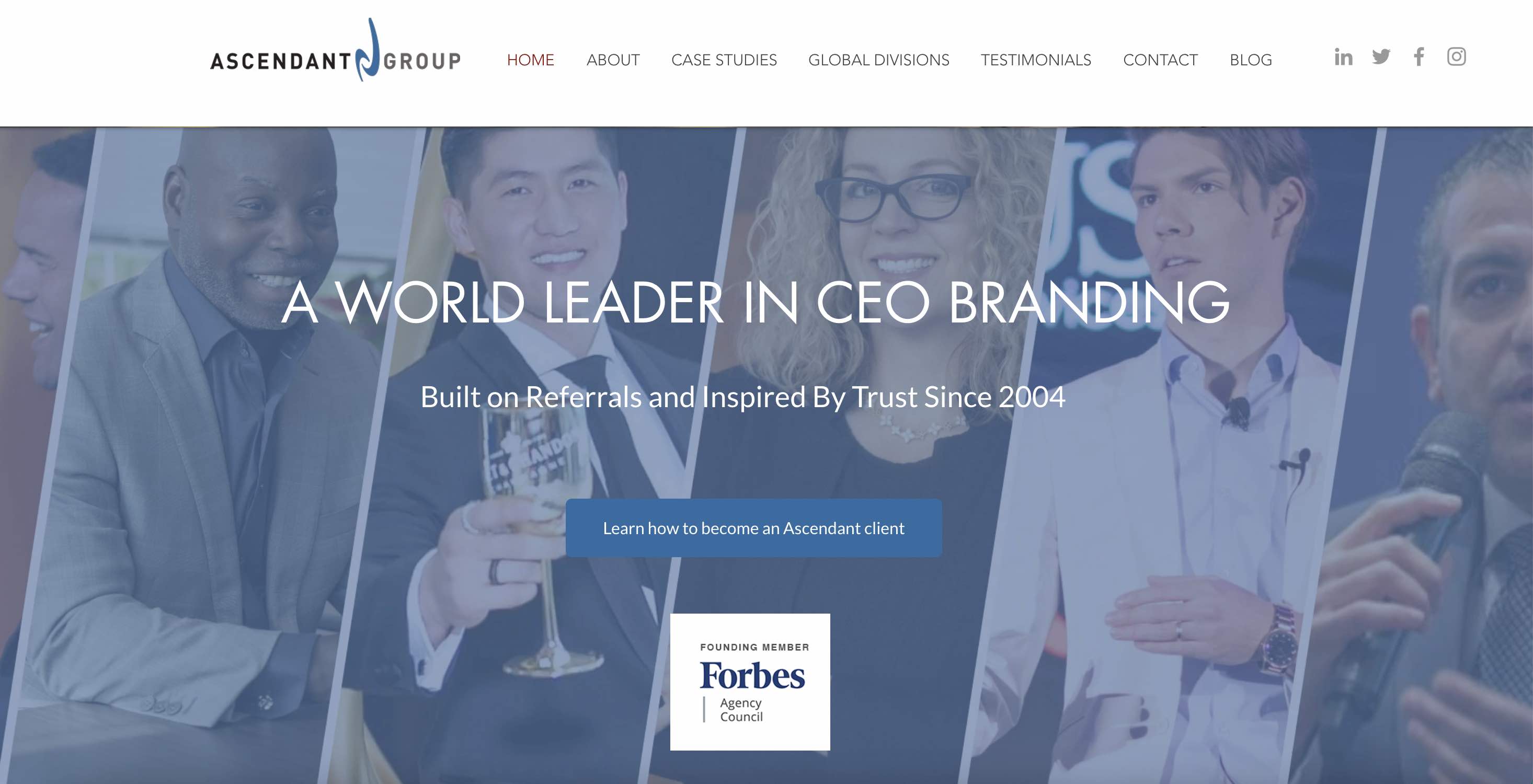 Ascendant Group has been a trusted partner for CEOs, executives, and high-performing brands since 2004.
Their unique approach has helped them work with Fortune 500 companies, INC 5000 businesses, Olympians, bestselling authors, and more.
Ascendant Group is a founding member of the Forbes Agency Council and has received multiple awards.
The company specializes in brand strategy, management, PR, social media, design, photography, publishing, and thought leadership.
Head over to Ascendant Group's profile on Agency Vista to learn how we can help you elevate your brand strategy and maximize your online presence. 🏆
Fishfinger Creative Agency
Fishfinger is a creative agency that specializes in branding, animation, and web design.
Their team of skilled creatives are passionate about producing magical digital experiences and turning even the dullest subjects into must-see material.
They pride themselves on being a creative agency like no other and are always ready to create something unforgettable.
Fishfinger is the go-to agency for brands looking to elevate their brand strategy to new heights.
Visit Fishfinger's profile on Agency Vista today to learn more about their unique approach to digital experiences. 🐠
So, which is the best company for digital marketing?
When it comes to finding the best company for digital marketing for your business, it's important to choose one that aligns with your goals and values.
Agency Vista's verified badge is a great way to identify trustworthy agencies since it shows that the agency meets specific criteria for expertise, trustworthiness, and customer service.
Remember, the right agency is the one that is best suited for your business. So, take the time to research and evaluate potential agencies to ensure you make the best choice for your business in 2023.